February 17 2017 10:18 AM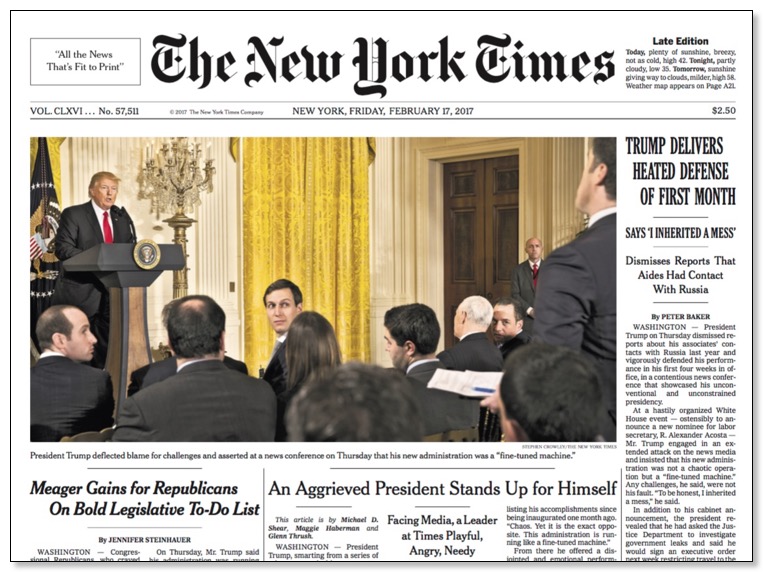 This is a truly remarkable photo. That's NBC reporter Peter Alexander at yesterday's press conference, pointing out that Trump had again misrepresented his Electoral College win and asking why Americans should trust what the President says when the President presents such demonstrably false facts. Look at the front row where Stephen Miller and Jared Kushner have turned their heads and are looking at Peter Alexander with---well, just look at their faces. And further to the right, Reince Priebus is glaring at Alexander and whispering into the cocked ear of Vice President Mike Pence.
This photo is a telling and chilling X-ray of this regime. An instant classic.
Photo credit: Stephen Crowley | New York Times