February 16 2017 05:24 PM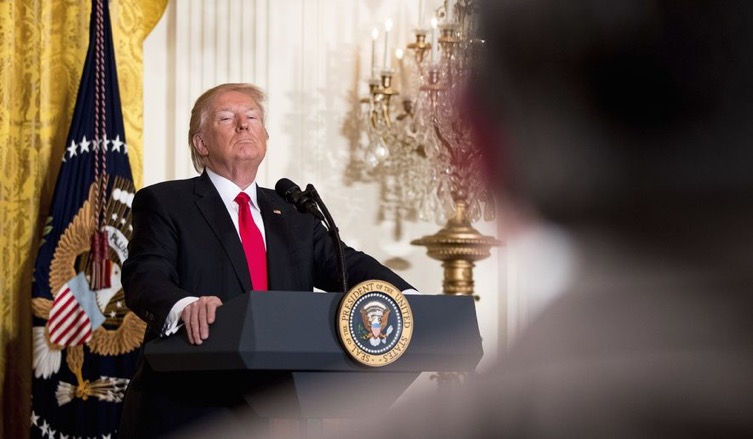 This is the simple truth this afternoon:

America is being held hostage by an unqualified and unhinged Donald Trump, by his unwavering voters (maybe a third of the electorate), and by the lock-step Republican Party. America is being held hostage by terrorists.

It's one thing to vote for this guy because you hate Hillary Clinton so much, it's one thing to vote for him in protest and frustration, but it's another thing to stick with him now. If you can't see this after today's press conference and after the past three weeks of his Presidency, the United States of America is YOUR hostage, too; YOU are a terrorist, too.

This country is being stressed and tested in ways it has never been stressed and tested, maybe closer to a true existential crisis than even I am able to see or admit this morning. But we *are* in a moment of crisis.

Resistance is patriotism. The stakes are too high to be on the wrong side of this.


Photo credit: Andrew Harnik | AP Photo